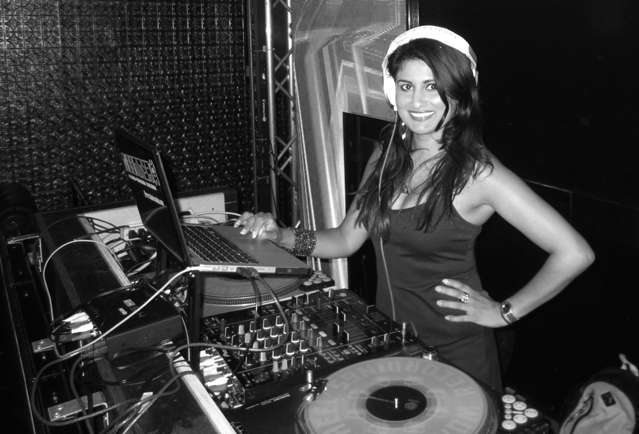 Born and raised in Los Angeles California,
she has been dubbed MissNINJA by her
colleagues after discovering that she is a 2nd
degree black belt in Ju-Jitsu. Known for her in
depth knowledge of music spanning across a
wide variety of genres, DJ MissNINJA has the
ability to read and move a crowd. Spinning
everything from 80's to Top 40, 90's Hip Hop to
Electro & Dubstep, Disco to Classic Rock, she is
able to deliver a sound that is always fun, fresh
and exciting.
She has DJ'd many major special events such
as the LA Kings Season Opener, as well as
celebrity weddings & red carpet events. She
opened for DJ Q-Bert with special guest Baby
Bash in Las Vegas, and spun alongside Z-Trip, 12th Planet, Noisia & Dirtyphonics in Puerto Rico for the Electric
Daisy Carnival after-party with Insomniac. A few of the celebrities she has spun for include LL Cool J, Mario Andretti
& Hugh Hefner; and she has DJed shows with Cypress Hill, The Game, Dev, Social Distortion, Santana & many
more. She is also very well known around the LA radio scene and has spun events for 102.7KIIS-FM, 97.1AMP
RADIO, FOX SPORTS RADIO & 95.5KLOS, and was featured in the Dubstep issue of Party Time Magazine. Earlier
this year, she spun with internationally renowned DJ Rekha for the Indian Film Festival LA in Hollywood, CA.
MissNINJA has just returned from her 3 Month European Tour where she DJed across France, Italy, Spain, Greece,
Turkey, The Czech Republic and many other countries in the EU and UK. Upon her return, she DJed with DMC World
Champion DJ Craze for the Vice/Absolute Open Canvas event in San Francisco. She is currently touring the
Caribbean through Bermuda, The Cayman Islands, Mexico, Bahamas, The US Virgin Islands, Jamaica, Key West
and beyond.