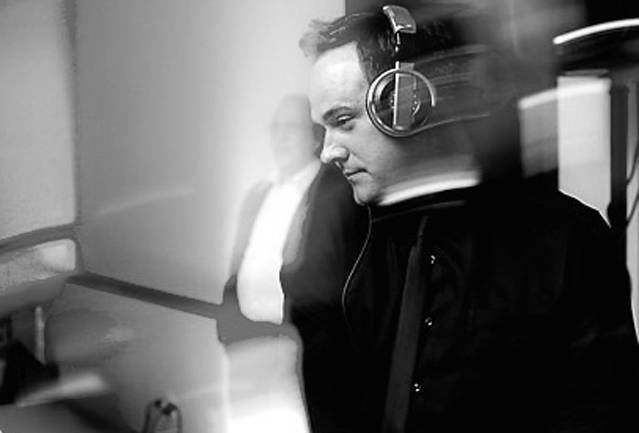 Patrick Belton began spinning music in Chicago over 17 years ago. In 2001, he moved to Los Angeles where he has since developed an expansive career. Featured in US Magazine, Modern Bride, Style Me Pretty, Sunset Magazine, Bride & Bloom, People Magazine, Vogue, DJ Times, The Wall Street Journal and listed as one of LA's top DJs on The Knot and Wedding Wire, Patrick has been performing at high profile events, clubs, private parties and weddings throughout Southern California since 2001. His company, Dubgypsy Entertainment has become a go-to for many of LA's premier events.
For anyone looking to throw an incredible party with a touch of class and none of the cheese, Patrick offers a DJ and MC service specifically tailored to the wants and needs of each client. He has a keen eye for reading a room, and adapting to any environment. The one thing that always stays constant is a full dance floor at every event.
Patrick's past clients include Disney, Cameron Diaz & Benji Madden, Reese Witherspoon, Jerry Bruckheimer, Jim Carrey, Judy Greer, Tribeca Film Festival, SLS Hotel, Matthew McConaughey, Mad Men, Dr. Phil, Jenna Fischer, Sony, Jenny McCarthy, Lisa Marie Presley, William Morris, Joe Mantegna, Showtime, Brooke Shields, Christina Aguilera, Linda Perry, Black Eyed Peas, Tom Morello, and Fox. Patrick also recently performed side by side with Mark Ronson and Leon Bridges for Snapchat's NYE party. Patrick has DJ'd across the world for several destination events including the Turks & Caicos Islands, Jamaica, Aspen, Oaxaca, Playa Del Carmen, Sayulita as well as performed with Bruno Mars for Universal Studio's "Best Year Ever" party in Cabo San Lucas.
Outside of spinning music, Patrick also works as a Music Supervisor. He is a founding partner with Off The Record Music, and has also worked with Gary Calamar / Go Music (KCRW) where he selects and licenses music for television shows such as True Blood, House and Dexter along with several feature films including The Giant Mechanical Man (Jenna Fischer) and The Librarian (Marcia Gay Harden).